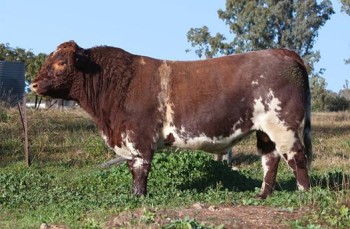 We have recently imported 2 new semen sires that we believe will build on the progress we have made for desirable carcass traits while maintaining the strong maternal strength you expect from a shorthorn sire.
We are very pleased to have Yamburgan Sparta F149 join our AI sire team. From the very strong performance and carcass herd of John and Liz Manchee in NSW Australa.  Sparta has exceptional muscle expression while maintaining softness. He is backed by a tremendous dam who is in the Yamburgan donor programme and also produced their top selling bull in 2014 for $28,000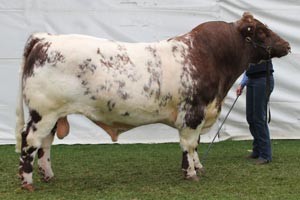 With Morton Shorthorns at Kati Kati we have also brought in Belmore Patriach F102. He is sired by Northern Legend 3N an exciting Canadian sire who has done a great job at Belmore and in North America. His first calves on the ground look very promising with length and width.
The first progeny of these sires will be available in 2016