Click on sires name to see pedigree and EBV's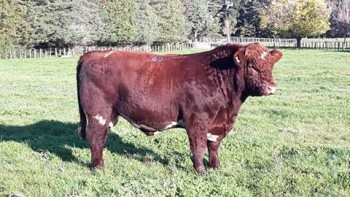 Purchased at Beef Expo in 2015 from Allan and Val Parks Taumaranui based stud. A bull we really liked for his capacity and easy fleshing ability, good structure and a strong sires head.  He has very balanced performance data with strong calving ease numbers and good growth putting him in the top 5% of the breed for self replacing index. A bull we think will mix with our cows very well and we look forward to his first calves in 2016.
Hiwiroa Patriach 14044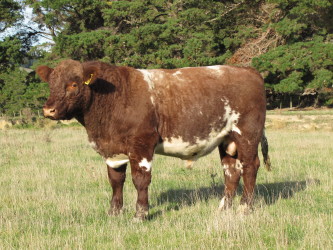 Patriarch is a bull we retained from the 2016 sale bulls after using him over heifers. He is a very unique bull in the Shorthorn breed with top 5% birthweight and gestation length with above breed average growth out to +56 for 600 day weight, combined with acceptable carcass data puts him in the top 1% for both the self replacing and dairy index. We have him entered in the Beef and Lamb dairy trial as we see him as a great option as a calving ease option and there is semen available.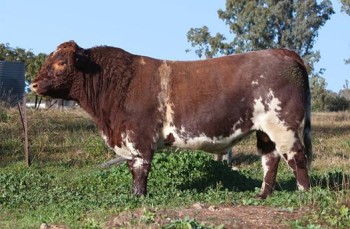 Sparta comes from the very strong performance and carcass oriented herd of John and Liz Manchee in Australia. He has an outstanding muscle pattern and depth and width throughout. He is backed by a tremendous cow that is now in their Donor team. We now have our first calves on the ground and they look very promising and their easy fleshing ability looks second to none.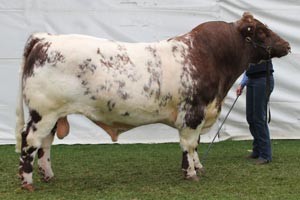 Patriach is sired by the Canadian bull Northern Legend 3N who has done a fantastic job  for Andy Withers at Belmore aswell as at home in Canada. Out of a Kookaburra Dam he is a great combination of genetics. Patriach has tremendous length and muscling and should give us some nice roans. Calves on the ground are looking good and will be fun to watch them develop on.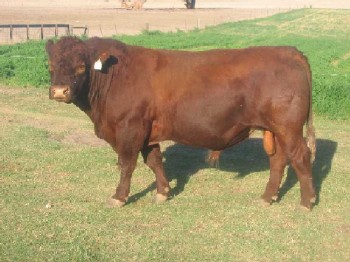 Kookaburra was selected by Nick while working at Andy Withers Belmore stud in South Australia. He has incredibly balance EBV's  and is a real carcass sire. His daughters are moderate framed easy doing cows that raise a great calf. Our semen is getting limited so will be selectively used but he will continue to improve our herd through his sons and daughters.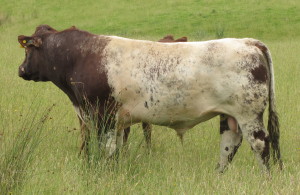 Purchased at David Blackwoods Hinewaka bull sale for the sales top price of $9,800 in 2011. Sired by Sterling Dazzler T5 who did a tremendous job in Davids herd for a number of years and a dam that is highly regarded within the Hinewaka herd. Dazzler was selected for his maternal strength and longevity in his pedigree. We believe replacement heifers retained in the herd will be great producers in the future.
Hiwiroa Albie G67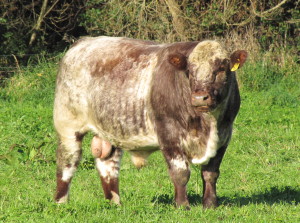 Albie was the top priced bull in our 2012 bull sale selling to Phillip Smith at Rangiwahia. We had used him as a yearling and he sired the top priced bull in our 2014 bull sale to John and Lindy Dobsons Brigadoon Stud as well as two other bulls. We were fortunate that Phillip agreed to loan him back to us for the 2014 breeding season. Albie is a moderately framed thick bull who is very easy doing with a great temperament.
Other Sires in Use: